Pro Pressure Washing Company Serving Pooler, GA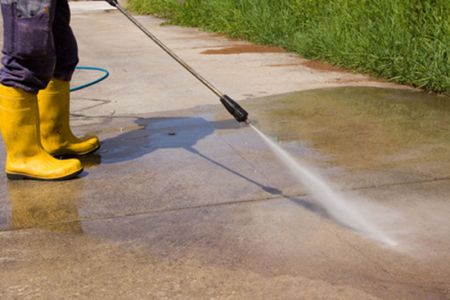 There are few things that can bring out the best in your Pooler property like a quality pressure washing service. At BW Exterior Wash Services, we're determined to use our pressure washing skills and expertise to make your Pooler property the shining jewel of your block. When you want to give the curb appeal of your Pooler property a refreshing boost, we're the pressure washing company to call.
We know how important it is for you to maintain the best curb appeal possible for your Pooler property. No matter whether your property is a home or a storefront, it needs - and deserves - a great deal of care to keep up both its curb appeal and health, and pressure washing is probably the best form of care you can give your property. It offers plenty of other positive benefits besides boosting your curb appeal as well, such as:
Raising the value of your property
Helping you maintain a healthy environment for people and pets
Helping you maintain a healthier home or commercial building overall
These reasons should be more than enough to convince any Pooler residential or commercial property owner to schedule regular pressure washing services. However, some may be hesitant for financial or safety reasons. If you're one of those hesitant Pooler property owners, then hesitate no more. At BW Exterior Wash Services, our pros are proud to deliver pressure washing services that are safe for your property, efficient, and affordable.
We Are The Top Pressure Washing Company In Pooler
There's a reason that residential and commercial clients in Pooler trust us above other companies in the area to deliver their pressure washing services. Aside from being some of the most knowledgeable experts you'll find in the field, we're also among the most dedicated to providing the best customer experience possible. We always strive to go above and beyond to provide top-notch services the way you want them performed.
From our initial consultation to our post-job cleanup, you remain our top focus for any pressure washing service that we perform for you. Where larger pressure washing companies have their pros focus on more than one client at a time, we believe that it's vital for you to get our undivided attention so that we can pressure wash your house with the most care and concern possible. After all, we want your property to look better once we've finished, not worse!
You get a guarantee of excellence in quality of service with each of the pressure washing services that we perform, whether residential or commercial. Speaking of our services, check out some of the pressure washing services that we offer for clients in Pooler:
House Washing
Stucco & Brick Washing
Rust Removal
Window Cleaning
Gutter Cleaning
Parking Lot Washing
Parking Lot Striping
Storefront Washing
Roof Cleaning Services That Bring Out The Best In Your Pooler Property
A dirty roof can really drive down the curb appeal of your Pooler property. Our pressure washing pros can happily help you restore the appearance of your roof, and your property overall, with our expert roof cleaning service. Our use of soft washing techniques ensures that your roof will get a thorough clean without compromising its structure!
If you're in need of pressure washing for your Pooler property, please feel free to give us a call today! We look forward to working with you.
Pooler House Washing Services: Restoring Your Home's Shine
If you're looking to give your home in Pooler a refreshing makeover, consider the benefits of professional house washing services. Over time, your house's exterior can accumulate dirt, mold, and grime, dulling its once vibrant appearance. Pooler house washing services come to the rescue, utilizing state-of-the-art equipment and safe cleaning solutions to revitalize your home's facade. With a team of skilled technicians, you can say goodbye to stubborn stains and unsightly buildup, revealing a clean and renewed exterior that will undoubtedly make your neighbors envious. Embrace the convenience and expertise of house washing services in Pooler to restore your home's shine and leave a lasting impression on visitors and passersby alike.
Gutter Cleaning in Pooler: Protecting Your Home from Water Damage
When it comes to home maintenance in Pooler, don't forget the importance of professional gutter cleaning services. Over time, gutters can become clogged with leaves, debris, and dirt, hindering their ability to efficiently channel rainwater away from your home. This buildup can lead to water overflow, potentially causing damage to your roof, siding, and even the foundation. By opting for professional gutter cleaning in Pooler, you can prevent costly repairs and ensure your home remains protected from water-related issues. Experienced technicians will clear out all obstructions, allowing rainwater to flow freely through your gutters, keeping your home safe and dry. With regular gutter cleaning, you can safeguard your property and enjoy peace of mind, knowing your home is well-protected from potential water damage.
BW Exterior Wash Services: Reviving Your Property with Professional Fence Cleaning in Pooler
If you want to breathe new life into your property's appearance, consider the exceptional fence cleaning services offered by BW Exterior Wash Services in Pooler. Over time, fences can accumulate dirt, grime, and weather-related wear, detracting from the overall charm of your outdoor space. Our expert fence cleaning team utilizes advanced techniques and eco-friendly solutions to effectively remove all traces of dirt and discoloration, leaving your fence looking as good as new. With years of experience and attention to detail, BW Exterior Wash Services can tackle even the toughest cleaning challenges, restoring the beauty and elegance of your fence. Enhance your property's curb appeal and create a lasting impression with our professional fence cleaning services in Pooler - because a well-maintained fence is a reflection of a well-cared-for property.
BW Exterior Wash Services: Achieving Crystal-Clear Views with Window Cleaning in Pooler
Say goodbye to smudged windows and hello to stunning clarity with the exceptional window cleaning services provided by BW Exterior Wash Services in Pooler. Over time, windows can accumulate dust, fingerprints, and grime, obstructing natural light and detracting from the beauty of your home or business. Our team of skilled professionals is equipped with the right tools and expertise to deliver spotless and streak-free results, allowing you to enjoy crystal-clear views from your windows. Whether it's residential or commercial properties, BW Exterior Wash Services goes above and beyond to ensure that every window sparkles. With our attention to detail and commitment to customer satisfaction, you can trust us to brighten up your space and make your windows a shining focal point of your property in Pooler. Let us handle the window cleaning, so you can sit back, relax, and admire the pristine panorama outside.
Solar Panel Cleaning in Pooler: Harnessing the Power of the Sun
To maximize the efficiency and energy production of your solar panels in Pooler, regular solar panel cleaning is a must. Over time, dust, dirt, pollen, and other debris can accumulate on the surface of your solar panels, hindering their ability to absorb sunlight and generate electricity effectively. By opting for professional solar panel cleaning services, you can ensure that your solar panels operate at their peak performance, allowing you to harness the full potential of the sun's energy. With skilled technicians using the right cleaning techniques and equipment, you can enjoy increased energy output, reduced electricity bills, and a positive impact on the environment. Embrace the power of the sun with regular solar panel cleaning in Pooler, and make the most out of your clean and sustainable energy source.
Storefront Washing in Pooler: Making a Lasting Impression
When it comes to attracting customers and creating a positive first impression, the appearance of your storefront in Pooler plays a significant role. Over time, storefronts can accumulate dirt, grime, and stains, diminishing their appeal and professionalism. Storefront washing services come to the rescue, ensuring that your business exterior remains clean, inviting, and well-maintained. With expert technicians using professional-grade equipment, you can say goodbye to unsightly buildup and hello to a spotless and pristine facade that will leave a lasting impression on potential customers. Invest in storefront washing in Pooler to enhance your business image, increase foot traffic, and showcase your commitment to providing a welcoming and appealing storefront experience.
Building Washing in Pooler: Restoring Your Property's Beauty
Maintaining the exterior of your building in Pooler is essential for preserving its overall appeal and value. Over time, buildings can accumulate dirt, grime, algae, and other pollutants, diminishing their visual charm. Building washing services offer an effective solution to revitalize your property's exterior and bring back its original beauty. With professional-grade equipment and expertise, the skilled team ensures that every nook and cranny of your building is thoroughly cleaned, leaving it looking fresh and renewed. By investing in building washing in Pooler, you can make a positive impact on visitors, tenants, and passersby, showcasing a well-maintained and visually appealing property that stands out in the neighborhood.
Parking Lot Washing in Pooler: Clean, Safe, and Inviting
A well-maintained parking lot in Pooler can significantly impact your business's success and customer experience. However, with constant vehicle traffic and exposure to the elements, parking lots can quickly become dirty and stained. Parking lot washing services offer a reliable solution to keep your parking area clean, safe, and inviting. Using high-pressure cleaning equipment, professional technicians remove oil stains, dirt, debris, and other unsightly elements, restoring the parking lot's pristine appearance. With a clean and well-organized parking lot, you can create a positive first impression on customers, improve overall safety by eliminating slippery surfaces, and ensure a pleasant experience for anyone visiting your business. Invest in parking lot washing in Pooler to enhance your property's curb appeal, boost customer satisfaction, and make your business stand out from the competition.
Latest Pressure Washing Projects in Pooler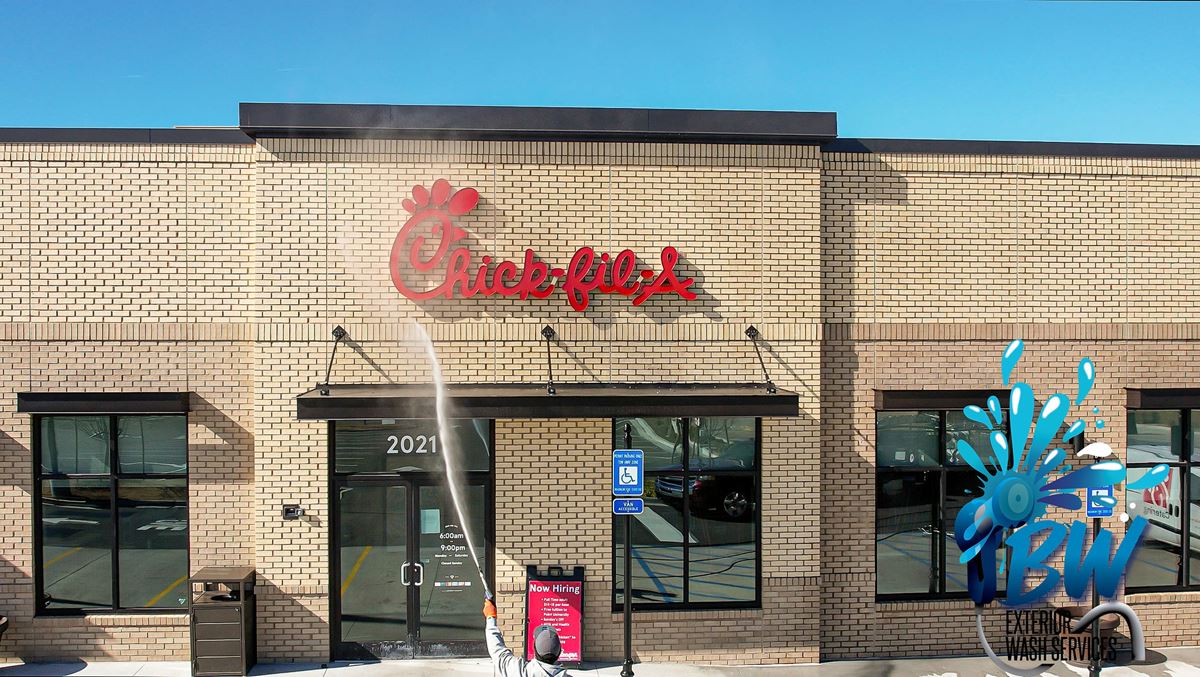 Chick-Fil-A Restaraunt Exterior Cleaning in Pooler, GA
We have been tasked with pressure washing a local restaurant twice a month. We must clean the building, the dumpster pads and also all the concrete. Restaurants typically have a lot of grease that's needs to be removed to avoid people slipping and falling which […]
See This Project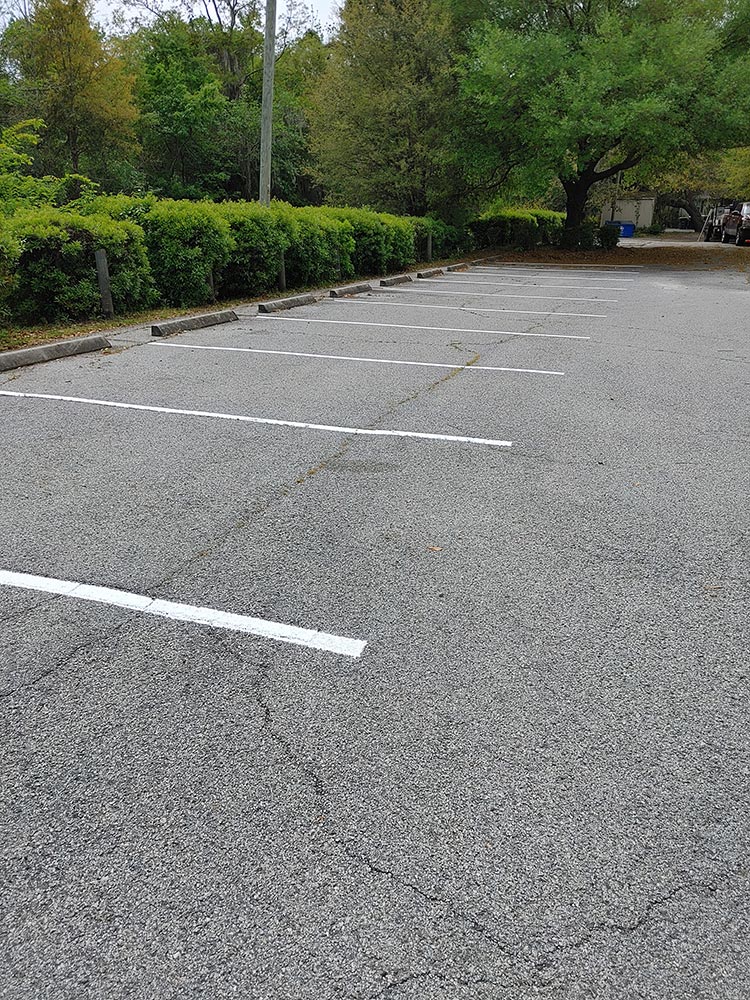 Parking Lot Re-Striping in Pooler, GA
This customer needed their parking lot re-striped. We only use the best quality DOT paint when stripping a parking lot. We will never thin down the paint, which causes our lines to outlast the competition lines. Parking Lot Striping Location: Pooler, GA […]
See This Project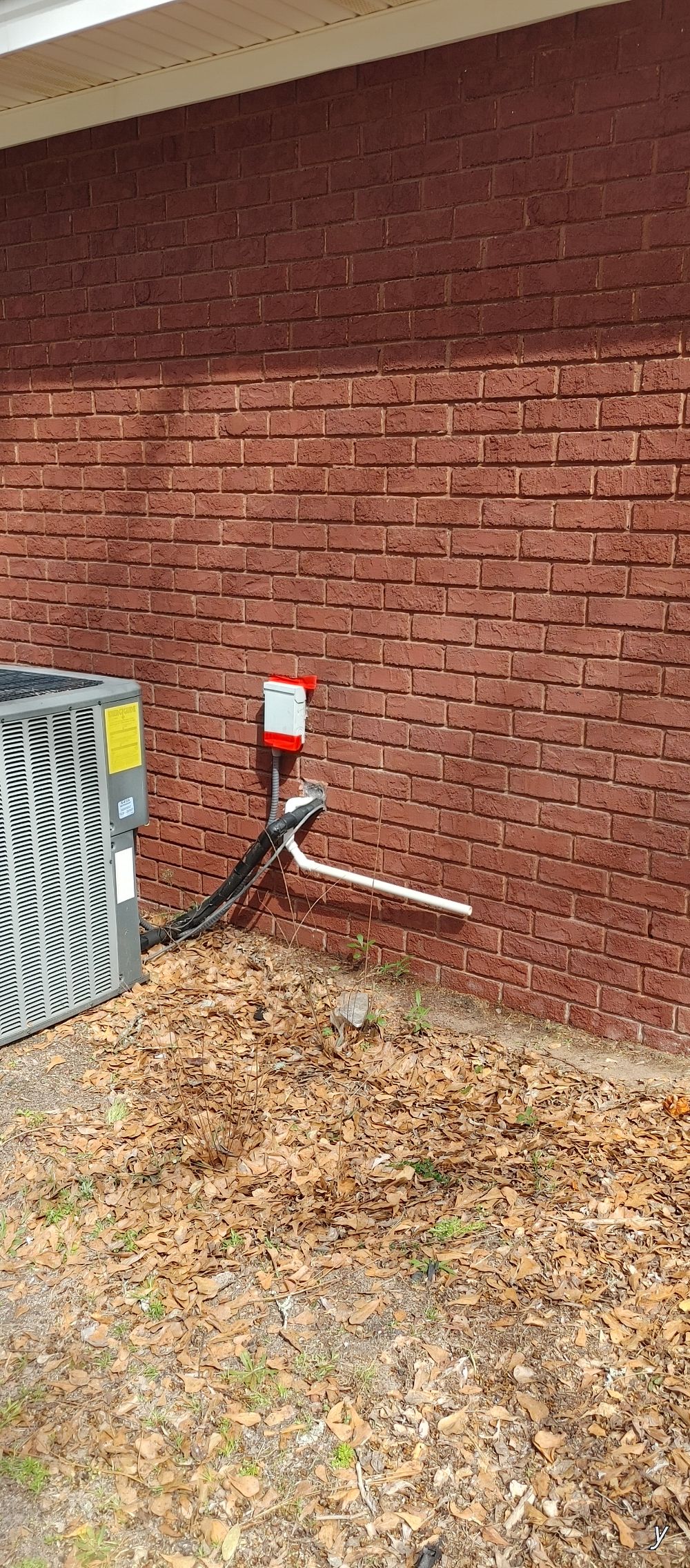 Brick and Surface Cleaning in Pooler, GA
Customer tasked us with cleaning up this building. We softwash the brick, as some brick is delicate and pressure can damage brick. We also surface cleaned the concrete to rid the dirt and grime. Brick Washing Surface Cleaning Location: Pooler, GA […]
See This Project
ARTICLES & TIPS
Safe and Slip-Free: Restaurant Grease Removal Services for Concrete

When it comes to running a successful restaurant, cleanliness and safety are paramount. One area that requires special attention is the concrete surfaces where grease and oil tend to accumulate. Not only can this buildup impact the overall appearance of your establishment, but it can also […]

Why Wash My Solar Panels?

While we have been harnessing solar panels for energy for at least the past half-century, home solar panel arrays have only been taking off in popularity for the past decade or so. That means that many homeowners are still learning the ropes regarding their home solar […]
CALL TODAY FOR EXPERT PRESSURE WASHING IN RINCON & THE SURROUNDING AREAS!