Church & Steeple Washing To Care For Your House Of Worship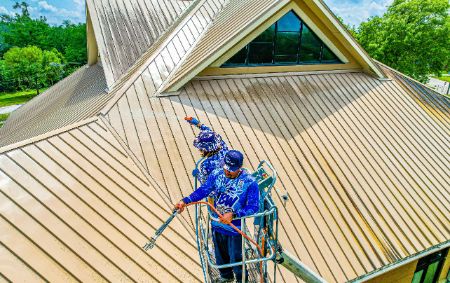 Your Rincon house of worship should be treated with the utmost love and care, and the best way to do this is to treat it to regular church & steeple washing services from a trusted local pressure washing company. When you need church & steeple washing services that you can rely on in Rincon, BW Exterior Wash Services is the trusted local pressure washing company to call. As your #1 Rincon pressure washing company, we are proud to serve our local places of worship with top-tier church & steeple washing services.
We know that you likely put in a great deal of time and work to keep your local Rincon church looking its best. You may perform many maintenance and upkeep tasks daily or weekly to maintain a clean, fresh exterior for your house of worship, but if you're not scheduling regular pressure washing for it, your house of worship is missing out on many benefits. For instance, church & steeple washing:
Keeps the curb appeal of your house of worship high
Maintains a healthy environment for your parishioners
Helps you maintain the overall health of the structure of your church
Aged houses of worship are beautiful in their own way, but regular church & steeple washing can really bring out the beauty in the structure. Much like the difference made for a storefront with storefront cleaning services, maintaining the cleanliness of the outside of your church and its steeple can really help your house of worship stand out to existing and potential parishioners alike.
Exterior Church Cleaning
Steeple washing isn't the only service we perform for your house of worship. Steeple washing is only a part of our mission to help keep your church clean from top to bottom. We also keep your main building looking its best with thorough, gentle exterior church cleaning.
No matter what the main structure of your church is made of, we still use gentle soft wash cleaning techniques, much like we would for a steeple washing or roof cleaning, to deliver our pressure washing services with great care and concern for your property. Our method eschews the need for extreme water pressure and instead uses as little as possible, opting instead to let our environmentally safe cleaning solution work hard to lift dirt and grime from the exterior surface of your church.
The water that we spray with low to no pressure acts as a gentle rinse, sending grimy elements such as:
Dirt and dust
Mold and mildew
Algae streaks
Pollen and debris
Flowing away from the exterior surface of your church. The result is a house of worship that looks as fresh and as pure as it should.
How Often Should I Schedule Church & Steeple Washing Services?
Much like roof cleaning or house washing, you should ideally schedule steeple washing or exterior church cleaning services once a year. Yearly church & steeple washing services help protect the outside of your house of worship from the most negative aspects of the elements, keeping it looking its best all year long.
If your house of worship is in need of a proper church & steeple washing, please give us a call today. We look forward to serving you!
Latest Church Cleaning Projects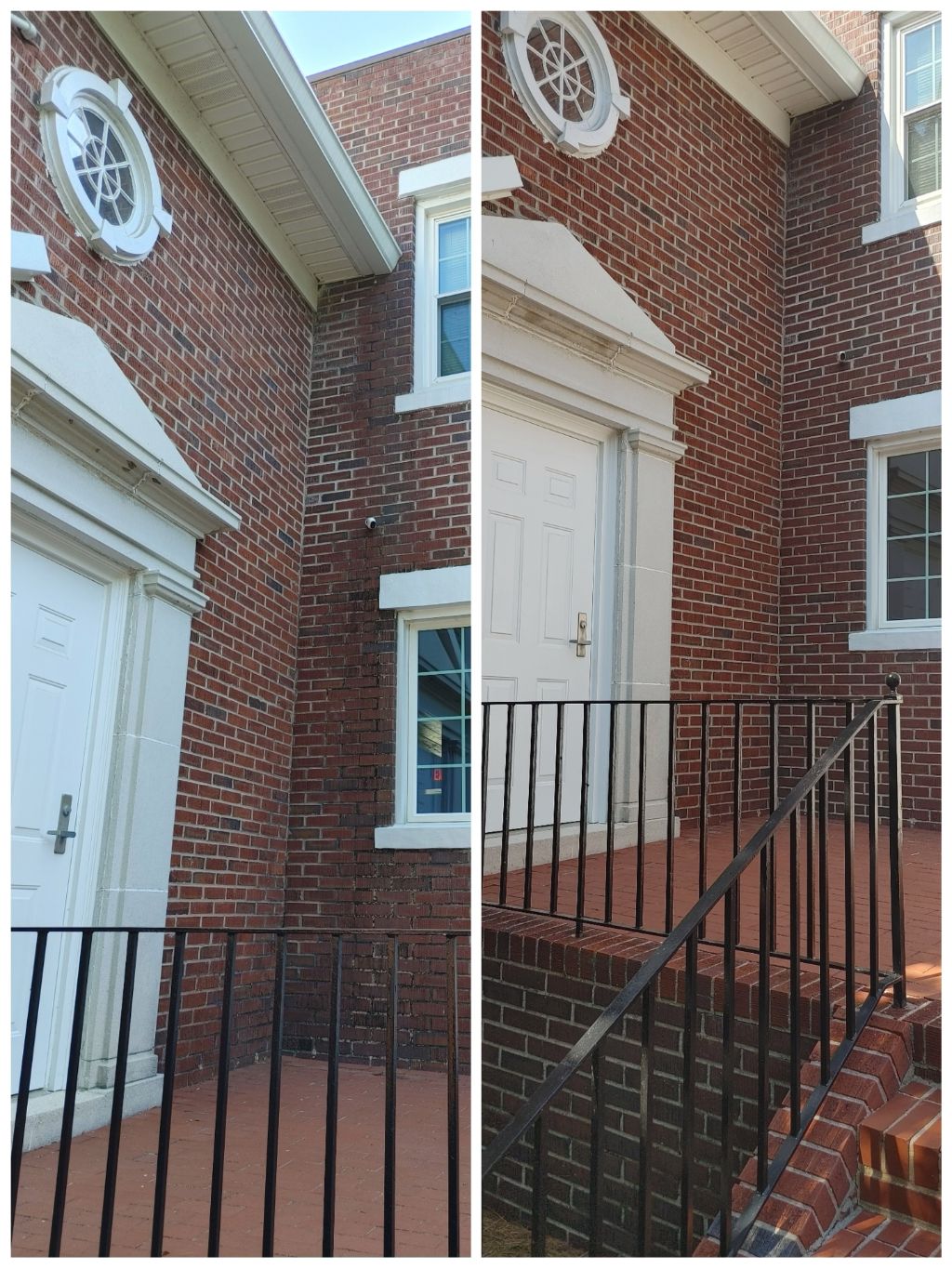 Church Brick Cleaning in Guyton, GA
Church needed some exterior cleaning prior to coming back to in person services. We soft washed the brick instead of pressure washing due to the fact this brick is a softer brick. Pressure washing is not always the best choice. Brick also had some calcium build […]
See This Project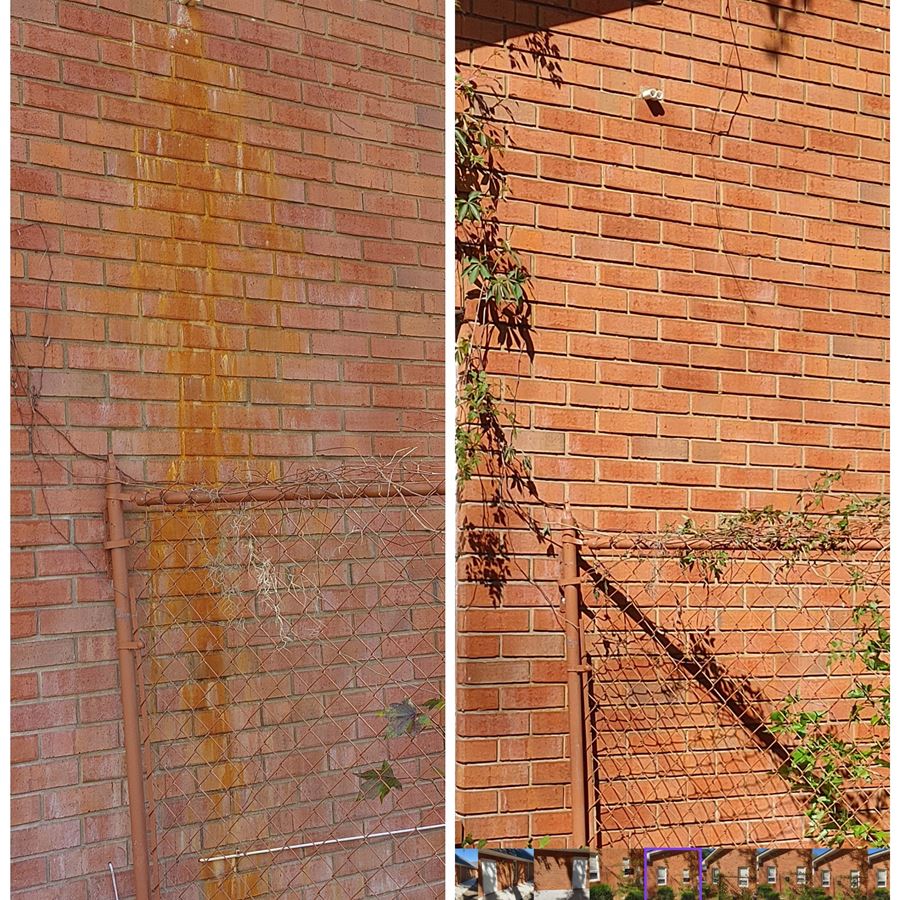 Rust Removal and Brick Cleaning for Church in Savannah, GA
A church called and said the previous company could not remove the rust stain. We got it done no problem. Pressure does not clean, it's the process we use to get the job done. Tough rust stain on your church give us a call, we do […]
See This Project
ARTICLES & TIPS
Safe and Slip-Free: Restaurant Grease Removal Services for Concrete

When it comes to running a successful restaurant, cleanliness and safety are paramount. One area that requires special attention is the concrete surfaces where grease and oil tend to accumulate. Not only can this buildup impact the overall appearance of your establishment, but it can also […]

Why Wash My Solar Panels?

While we have been harnessing solar panels for energy for at least the past half-century, home solar panel arrays have only been taking off in popularity for the past decade or so. That means that many homeowners are still learning the ropes regarding their home solar […]
CALL TODAY FOR EXPERT PRESSURE WASHING IN RINCON & THE SURROUNDING AREAS!