Storefront Washing For Attractive Business Spaces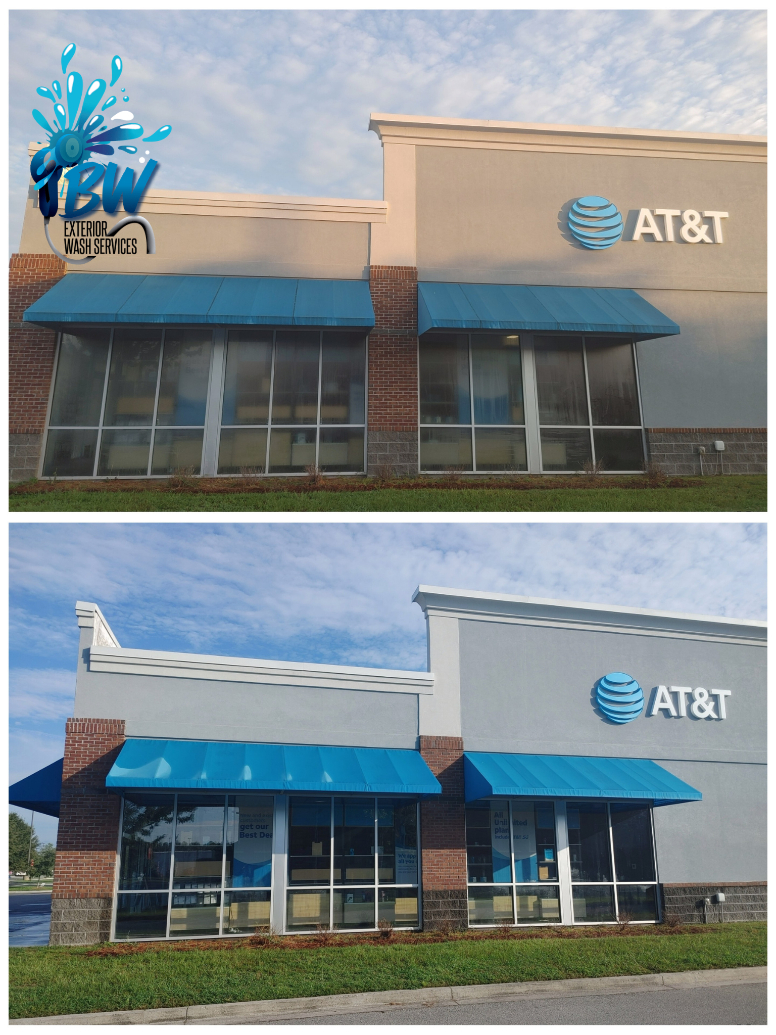 Your storefront is the best calling card that your Rincon property has, which is why it's important to keep it clean with storefront washing services! Give your storefront the TLC that it deserves today with a storefront washing from BW Exterior Wash Services, your #1 Rincon pressure washing company. That's right - we're your top company for storefront washing and pressure washing in Rincon.
A storefront that's covered with dirt and grime is unappealing to the potential customers and clients that pass by your business. In fact, a dirty storefront can cause many issues, such as:
Diminished curb appeal
Health issues for people and property
A decrease in the amount of customers and clients
A decrease in overall property value
The best way to avoid these issues is to schedule a regular storefront washing service for your commercial property. Storefront washing not only increases the confidence of your potential customers in your business, it also increases your confidence in drawing new customers. It also ensures that you'll have the best-looking commercial property on your block!
Business Facade Washing
Your storefront is the part of your commercial building that potential customers and clients who are passing by will often see first. Because of the visibility of your storefront, storefront washing is one of the most important pressure washing services that you can schedule for your Rincon commercial property. However, you may have heard horror stories about storefront washing that have kept you from booking a service, such as:
Broken windows
Cracked, chipped, or splintered surfaces
Damaged signage or other promotional objects
Water damage to interior surfaces as a result of broken windows
When you count on BW Exterior Wash Services for storefront washing, the above worries fade quickly. Our friendly Rincon pressure washing experts use a soft washing process that's safer and more reliable in the long run than general pressure washing. In fact, we do more good with lower water pressure settings and environmentally safe cleaning solutions than can be done with high-pressure sprays!
We always aim to make your property look better when we leave than when we found it when we came to work. As a result, you can rest assured that your business will look better than ever after our storefront washing service.
We Strive To Keep Your Storefront Looking Its Best
Storefront washing is just the tip of the iceberg when it comes to the services that we offer to help you keep your commercial properties clean. From storefront washing to parking lot washing, we'll make your commercial property shine brighter than ever.
Whether your building is in need of a full wash, or your storefront just needs a refresh with expert storefront washing, we're here to help. Call us today to schedule a storefront washing consultation or service appointment. We look forward to hearing from you!
ARTICLES & TIPS
Safe and Slip-Free: Restaurant Grease Removal Services for Concrete

When it comes to running a successful restaurant, cleanliness and safety are paramount. One area that requires special attention is the concrete surfaces where grease and oil tend to accumulate. Not only can this buildup impact the overall appearance of your establishment, but it can also […]

Why Wash My Solar Panels?

While we have been harnessing solar panels for energy for at least the past half-century, home solar panel arrays have only been taking off in popularity for the past decade or so. That means that many homeowners are still learning the ropes regarding their home solar […]
CALL TODAY FOR EXPERT PRESSURE WASHING IN RINCON & THE SURROUNDING AREAS!