Parking Lot Striping Professionals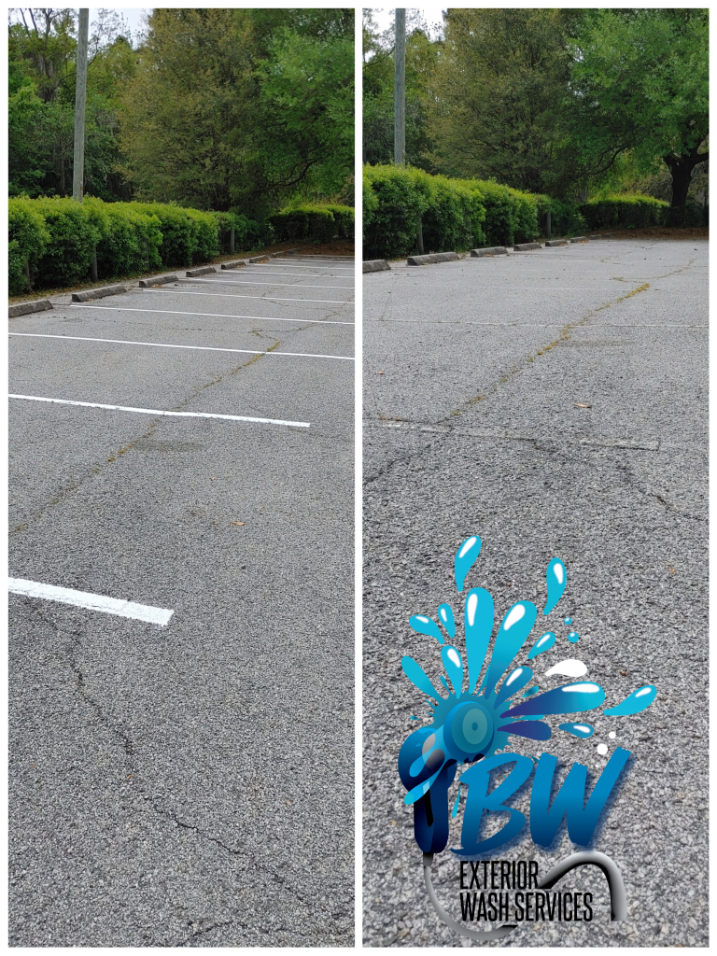 It doesn't take a lot of time for stripes and other markings to fade in a busy Rincon parking lot, which makes parking lot striping a vital service for any Rincon commercial property. If you need parking lot striping to refresh faded parking lot markings, BW Exterior Wash Services is the pressure washing to call in Rincon for top-tier results. We are proud to be your #1 source for parking lot striping and pressure washing in Rincon!
Parking lot markings are designed to last a while, but thanks to the effects of:
Excess precipitation
Heavy traffic
Heat and humidity
General aging of paint
They may begin to fade faster than usual, especially if your parking lot sees a lot of cars passing through each day. That's why we're happy to offer both parking lot washing and parking lot striping. Both of these vital pressure washing services are crucial to the appearance and functionality of the parking lot of your Rincon commercial property.
Faded markings in a parking lot can lead to confusion and accidents. Calling us to schedule our quality parking lot striping service is an important step toward keeping clients and employees safe while in your parking lot.
Parking Space Line Painting
The lines in a parking lot are very important when it comes to maintaining a safe, functional space for employees and clients to park. Clear lines denote a clear separation of parking spaces and clear lanes for people to drive in. When these lines begin to fade, your parking lot can easily become an unsafe free-for-all as far as driving and parking may go.
When you call us for parking lot striping services, our pressure washing experts will start the process with an expert consultation to help spot the problem areas in your parking lot. From there, we'll get to work laying down fresh paint to create new lines that will make your parking lot a safer area to traverse.
From the first phone call to the post-work cleanup, you can rest assured that our friendly Rincon pressure washing pros will treat your parking lot with the utmost care and respect during a striping service. We'll help you customize our parking lot striping service depending on your needs. For instance, you may only need certain parts of your parking lot repainted with fresh lines, and we'll only work on those areas. Proper customer service begins and ends with making the client happy, and when you're satisfied with the work we've done, so are we!
Do I Need To Have New Parking Lot Stripes Put Down Every Year
Parking lot striping isn't a service that needs to be scheduled as often as most pressure washing services. In reality, the stripes and lines on your parking lot can go for two to three years without beginning to fade. However, while this may seem like a long time, it doesn't take much for those lines to begin fading.
When they do begin to fade, it's best to be proactive and schedule a parking lot striping service for your Rincon parking lot ASAP. When you're ready to schedule a parking lot striping consultation or service, please give us a call. Our pros are always happy to help!
Latest Parking Lot Striping Projects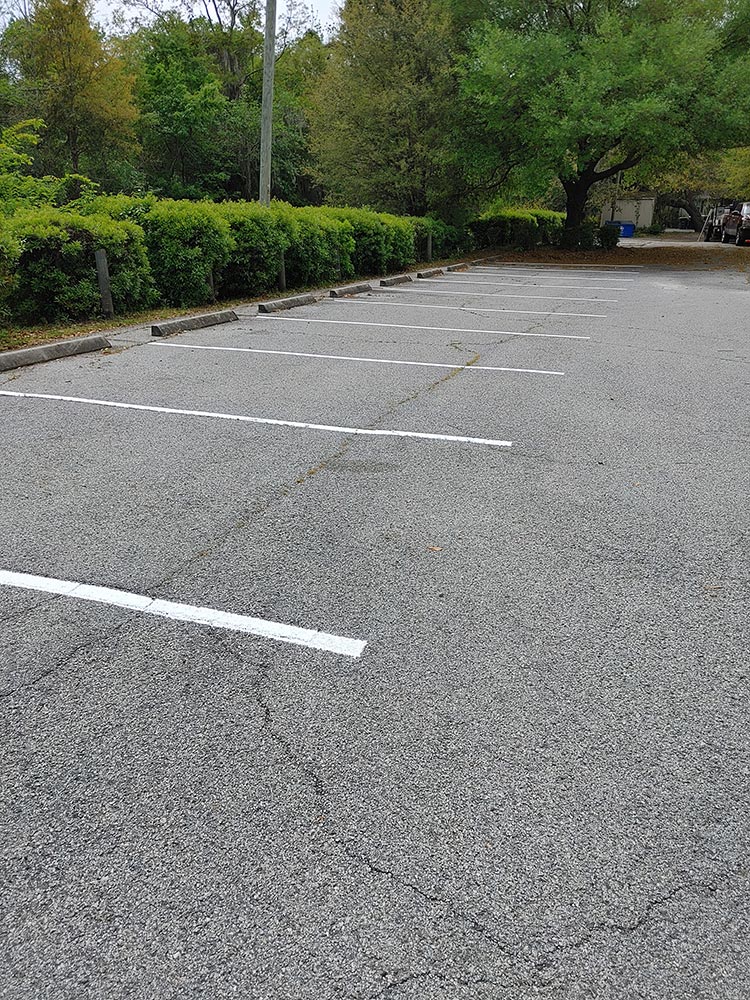 Parking Lot Re-Striping in Pooler, GA
This customer needed their parking lot re-striped. We only use the best quality DOT paint when stripping a parking lot. We will never thin down the paint, which causes our lines to outlast the competition lines. Parking Lot Striping Location: Pooler, GA […]
See This Project
ARTICLES & TIPS
Safe and Slip-Free: Restaurant Grease Removal Services for Concrete

When it comes to running a successful restaurant, cleanliness and safety are paramount. One area that requires special attention is the concrete surfaces where grease and oil tend to accumulate. Not only can this buildup impact the overall appearance of your establishment, but it can also […]

Why Wash My Solar Panels?

While we have been harnessing solar panels for energy for at least the past half-century, home solar panel arrays have only been taking off in popularity for the past decade or so. That means that many homeowners are still learning the ropes regarding their home solar […]
CALL TODAY FOR EXPERT PRESSURE WASHING IN RINCON & THE SURROUNDING AREAS!