Your Commercial Building Washing Pros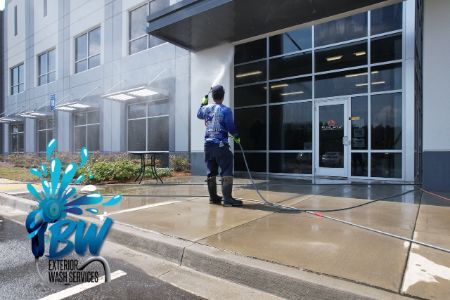 If you want the outside of your Rincon commercial property to look better than ever, there's one company to trust for excellence in building washing. For the best building washing service in town, give BW Exterior Wash Services - your top Rincon pressure washing company - a call today. We are the top source for pressure washing in Rincon providing the best building washing service anywhere!
The appearance of your commercial building is an advertisement to customers and clients regarding the establishment that they're about to enter. For example, your business may be spotless inside, but if the building itself looks worn out on the outside, customers and clients are more likely to stay away from your business. A business that looks clean inside and out will draw customers easily. The easiest way to keep your business looking its best on the outside is with our expert building washing service.
There are all sorts of elemental irritants that can make your building look run down. Some of the elements that can contribute to a dirtier building exterior include:
Dirt and dust
Wind-blown debris
Mold and mildew
Algae streaks
Airborne pollutants
Exterior Business Cleaning
Our versatility as a pressure washing company really shines when we're able to deliver building washing services for our Rincon clients. No matter whether your commercial building is made of:
Our gentle soft wash technique can help you make it look cleaner than ever without running the risk of causing property damage. By using little to no water pressure and letting our environmentally safe cleaning solutions do much of the work, we'll have your building looking cleaner and healthier than ever.
For even better results, pair our building washing service with our expert storefront washing service! Storefront washing always serves as a perfect complement to building washing, and when you put them together, you rest assured that your commercial space will shine.
Delivering Proper TLC For Rincon Commercial Buildings With Top-Tier Building Washing
When you're unsure of whether or not your building could use a good refresh, it's always best to believe that it can. If your building hasn't been washed in over a year, then it's well past time for your building to be washed. Any structure needs to be washed at least once per year, and scheduling a building washing keeps it visually appealing and healthy for years to come.
If you're in need of expert building washing services for your commercial property, give us a call today! Our friendly Rincon pressure washing pros are looking forward to helping you bring out the best in your commercial building.
Latest Projects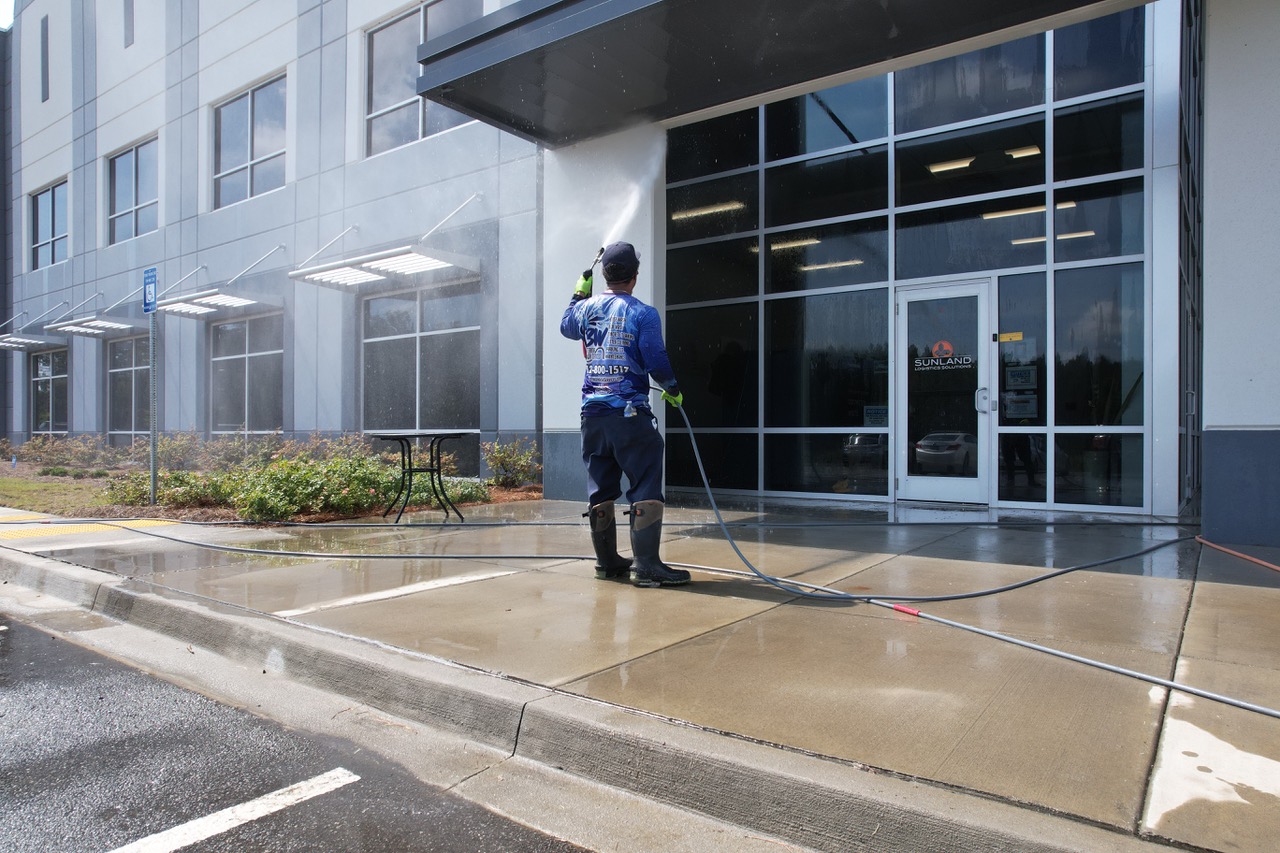 Warehouse Washing in Rincon, GA
We got tasked with some building washing of this huge warehouse. We cleaned all the exterior surfaces along with the window cleaning. We used our water fed pole system to reach the upper windows (30 feet up). We soft washed the buildings exterior to remove […]
See This Project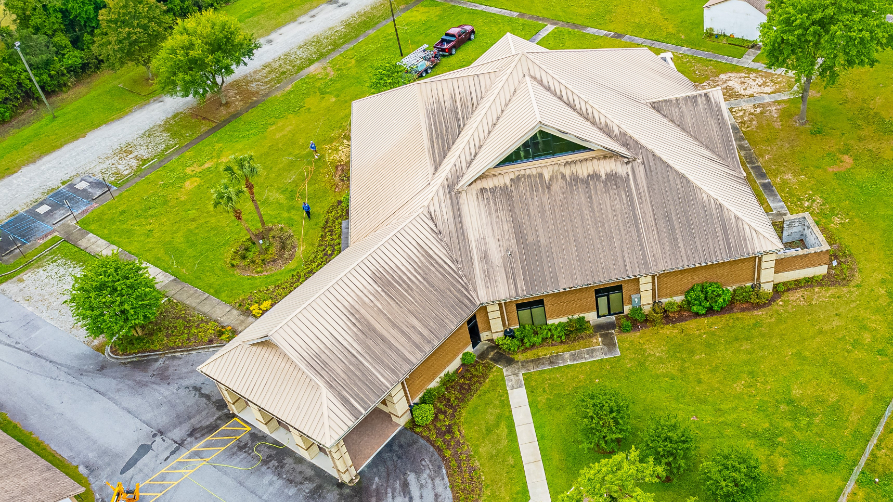 Cleaning a Metal Church Roof in Savannah, GA
We got a call from a local church in need of a roof cleaning. They stated the roofing system was made of metal and had not been washed in 10 years. This roof measured 16,000 sq feet and was approximately 70 tall. We used a boom […]
See This Project
ARTICLES & TIPS
Safe and Slip-Free: Restaurant Grease Removal Services for Concrete

When it comes to running a successful restaurant, cleanliness and safety are paramount. One area that requires special attention is the concrete surfaces where grease and oil tend to accumulate. Not only can this buildup impact the overall appearance of your establishment, but it can also […]

Why Wash My Solar Panels?

While we have been harnessing solar panels for energy for at least the past half-century, home solar panel arrays have only been taking off in popularity for the past decade or so. That means that many homeowners are still learning the ropes regarding their home solar […]
CALL TODAY FOR EXPERT PRESSURE WASHING IN RINCON & THE SURROUNDING AREAS!