First-Class Roof Cleaning For Your Home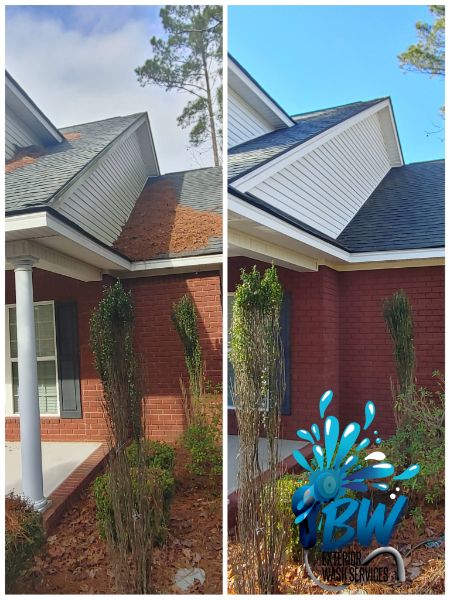 Your roof is probably the most vulnerable surface on your Rincon property, which makes roof cleaning - along with house washing and gutter cleaning - a very necessary pressure washing service. When your Rincon property could use a good roof cleaning, BW Exterior Wash Services is the pressure washing company to call. Our pros stand ready to deliver only the best of roof cleaning and pressure washing in Rincon!
Your roof is typically the first thing that people notice when they approach your property. A nice, clean roof goes a long way toward making a property look appealing to the eye. A roof that's been weathered by the effects of:
Dirt, dust, and debris
Mold and mildew
Gloeocapsa magma (an invasive form of algae that can do a great deal of harm to your roof)
Hard water stains
And other environmental irritants can make a property worn out and run down. That's why investing in roof cleaning services can provide a big boost to not only the health and appearance of your roof, but to the whole of your property as well. After all, many of the health issues that emerge with properties of any age start with the well-being of your roof.
Soft Washing Is Our Chosen Method Of Roof Cleaning For Rincon Roofs
Are you worried that a roof cleaning service will use high water pressure that could damage your property? At BW Exterior Wash Services, we can help ease those worries. Our pressure washing experts are trained in a technique known as soft washing that gets your roof as clean as possible without the need for high water pressure or harsh cleaning chemicals.
The soft washing technique that we use to clean your roof uses little water pressure to get the job done. Sometimes, we don't use any water pressure at all! This is because the soft washing process is bolstered by a strong, environmentally safe cleaning solution that lifts dirt and grime from your roof's shingles. The water acts as a gentle rinse to send the rough stuff flowing away from your roof's surface.
We always want to leave your property in better shape than when we arrived no matter which service we perform, and utilizing soft washing during a roof cleaning is just one of the ways that we do this. After our job is done, we guarantee that you'll love the fresh, clean, and healthy look of your roof!
What Do You Mean When You Say That I Need To Schedule "Regular" Roof Cleaning Services?
What "regular" means to every customer depends on their own personal definition. When our pressure washing pros talk about scheduling roof cleaning on a regular basis, we're talking about scheduling it once a year. This schedule is optimal if you want roof cleaning services to bring out the absolute best in your roof and in your property as a whole.
Your roof is a major target for elemental irritants, such as:
Excess heavy precipitation
Extreme heat or humidity
Airborne pollutants from nearby sources
Wind-blown dirt and debris
A yearly roof cleaning helps protect your roof from the most harmful effects of the irritants listed above. If it's been more than a year since you last had your roof cleaned, it's high time to schedule a service! Please give us a call today to schedule a roof cleaning consultation or service appointment. You'll be glad you did!
Latest Roof Cleaning Projects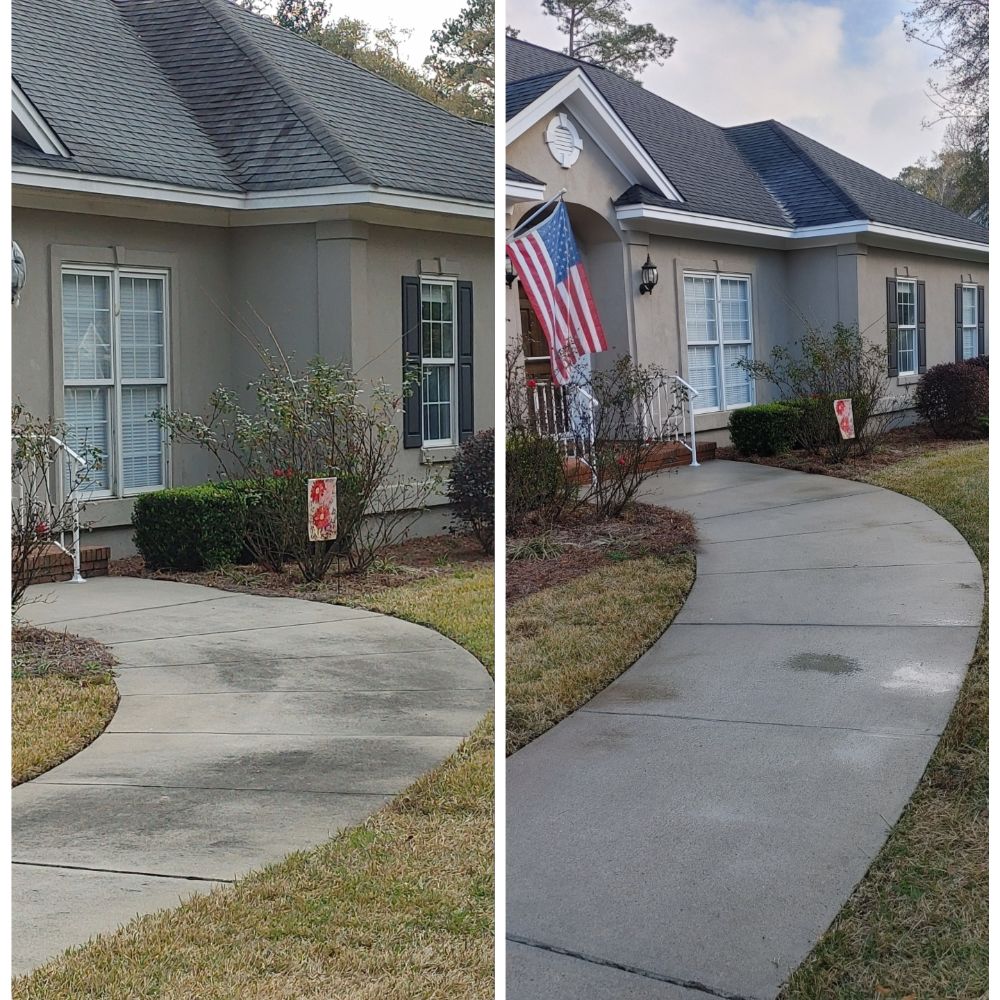 Full Service in Rincon, GA
Customer wanted property ready for new tenants. Gave this lovely home a full service exterior cleaning. Roof wash, House wash and surface cleaning. We soft washed the roof and the stucco home. We cleaned the concrete with our surface cleaner which will get rid of the […]
See This Project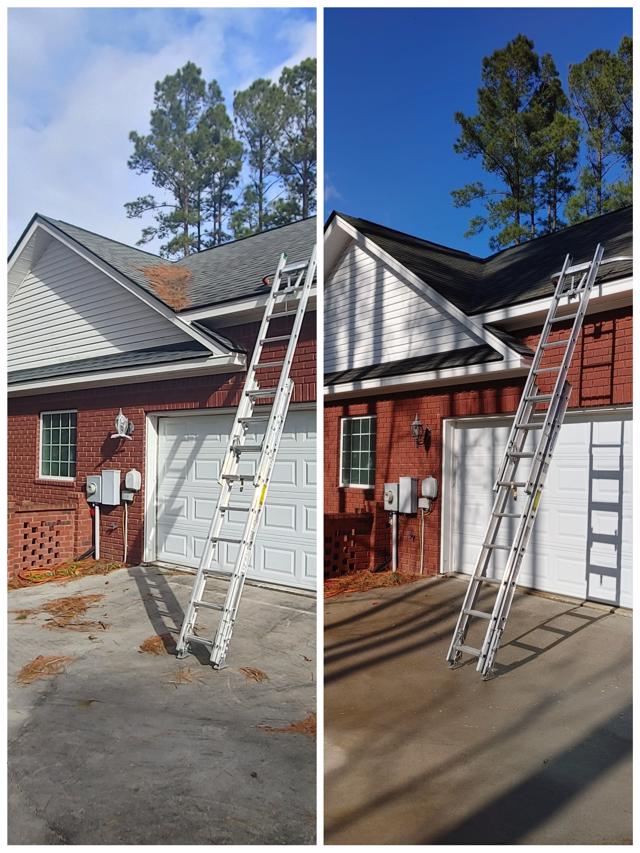 Full Service Exterior Cleaning in Rincon, GA
Customer call wanting a full service exterior cleaning. We gave her a roof wash, house wash and a surface cleaning. We soft washed the roof and the house. The roof cleaning removed all the debris and also killed the gloeocapsa magma. The house wash cleaned […]
See This Project
ARTICLES & TIPS
Safe and Slip-Free: Restaurant Grease Removal Services for Concrete

When it comes to running a successful restaurant, cleanliness and safety are paramount. One area that requires special attention is the concrete surfaces where grease and oil tend to accumulate. Not only can this buildup impact the overall appearance of your establishment, but it can also […]

Why Wash My Solar Panels?

While we have been harnessing solar panels for energy for at least the past half-century, home solar panel arrays have only been taking off in popularity for the past decade or so. That means that many homeowners are still learning the ropes regarding their home solar […]
CALL TODAY FOR EXPERT PRESSURE WASHING IN RINCON & THE SURROUNDING AREAS!