Professional Window Cleaning Will Make Your Rincon Windows & Exterior Glass Looking Like New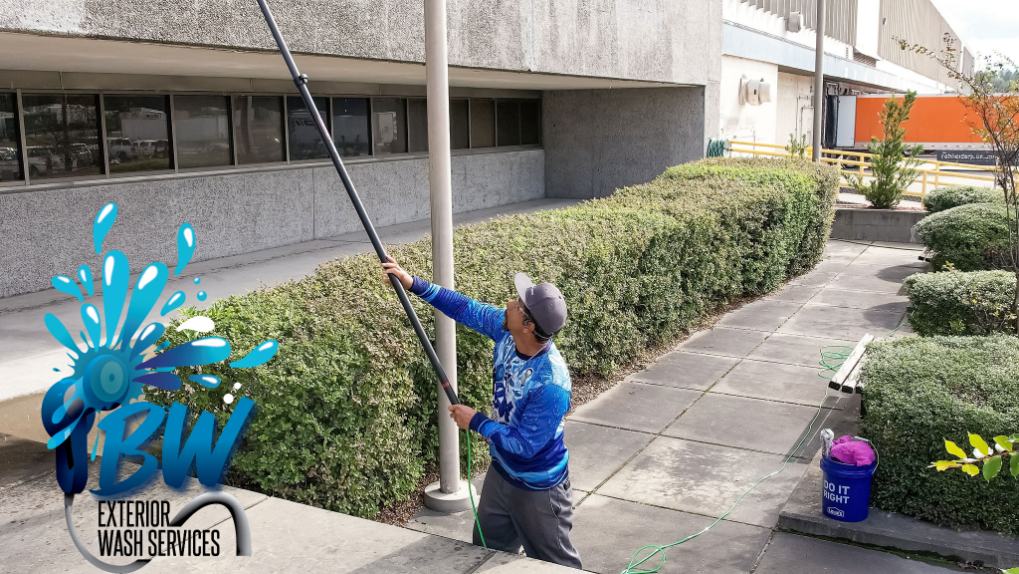 BW Exterior Wash Services is the best choice for all of your professional window cleaning needs! We offer professional window cleaning services that ensure your windows are spotless, free from debris, and an asset to the beauty of your home.
Windows are an essential feature to your residence and are oftentimes the first thing visitors notice. A thorough cleaning will make sure the inside and outside of your windows are clean and streak-free. No matter what type of windows you have, we are prepared with the appropriate tools and cleaning solutions to get the job done perfectly. Let us bring your windows back to their original shine with our window cleaning services. The methods we use will get rid of bugs, pollutants like mold and mildew, and other issues that can cause your windows to look unappealing.
At BW Exterior Wash Services, we take the time to hand-clean all of your windows with professional equipment like industry-standard squeegees so that the windowpanes will be clear and free from streaks. No section of your window is left untreated; The screens of your windows, frames, and sills will be washed thoroughly without damage. You can depend on our professionalism when it comes to your personalized window cleaning, and you'll be glad you hired us! Everyone on our team is dependable, accountable, friendly, and will take the best care of your windows while pressure washing them.
Reach out to us today so that we can provide window cleaning services for your home! We also offer other pressure washing options like roof cleaning, which is also important to the overall look of your residence. Our estimates are free, and we'll schedule an appointment to get your home the cleanest it's ever been.
ARTICLES & TIPS
Safe and Slip-Free: Restaurant Grease Removal Services for Concrete

When it comes to running a successful restaurant, cleanliness and safety are paramount. One area that requires special attention is the concrete surfaces where grease and oil tend to accumulate. Not only can this buildup impact the overall appearance of your establishment, but it can also […]

Why Wash My Solar Panels?

While we have been harnessing solar panels for energy for at least the past half-century, home solar panel arrays have only been taking off in popularity for the past decade or so. That means that many homeowners are still learning the ropes regarding their home solar […]
CALL TODAY FOR EXPERT PRESSURE WASHING IN RINCON & THE SURROUNDING AREAS!