Exterior Funeral Home Washing For Well-Cared For Properties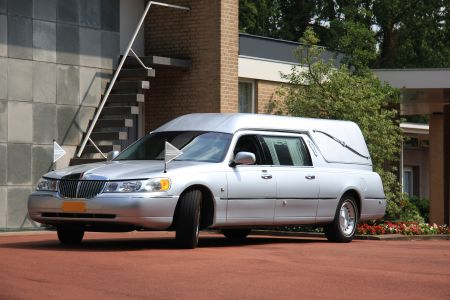 A funeral home is a place of solace for those in grief, so keeping the outside as proper and clean as the inside with funeral home washing services is a must. When the outside of your funeral home could use a proper, thorough cleaning, BW Exterior Wash Services is the pressure washing company to trust in Rincon with funeral home washing services. As your #1 Rincon pressure washing company, it is our honor and duty to help you keep your funeral home looking like a place of comfort with expert funeral home washing services.
When people are looking for a place of comfort and gathering in their time of need, they look immediately to a place that appears fresh and pure. Much like our church and steeple washing service, our funeral home washing service can help you achieve the fresh, pure appearance that such a place needs to be a source of solace for those who need it.
We handle funeral home washing services with the same care and delicacy that we handle any other pressure washing service, residential or commercial. No matter what the structure of your property is made of, be it wood, stone, or metal, we use the same gentle touch to thoroughly wash it that we would our own property. This approach is a big part of what makes us the top choice of commercial pressure washing services for Rincon commercial clients.
Exterior Cleaning For Funeral Parlors
Many funeral parlors are housed in aged structures, meaning that they've endured a great deal of wear over the years. However, when they aren't overwhelmed by blankets of dirt and grime, such as:
Dirt and dust
Pollen and debris
Algae streaks
Mold and mildew
Hard water stains
Rust spots
The wear is barely apparent. When these things are allowed to take over the exterior of your funeral parlor, then it will show its age. A funeral parlor that's covered in dirt and grime doesn't project the comforting aura that it should. That's why we're here to help you keep it looking its best with top-notch funeral home washing services.
Starting with an initial consultation, we'll work with you every step of the way to deliver our funeral home washing service according to your needs. With gentle water pressure, environmentally safe cleaning solutions, and good old-fashioned elbow grease, we'll restore the exterior of your funeral parlor to its original beautiful state. After all, it's our goal to make your property look better once we've finished, and we'll always strive for excellence no matter what.
How Often Should I Have My Funeral Parlor Cleaned?
As with any structure, commercial or residential, our pressure washing pros suggest scheduling funeral home washing services at least once per year to keep your property looking its best. A yearly funeral home cleaning service will go a long way toward protecting your property from the effects of:
Excess precipitation
Extreme heat
Extreme humidity
Airborne pollutants carried from nearby sources, such as factories
When the outside of your Rincon funeral parlor could use a proper refresh, there's only one pressure washing company to call for the best results. Please feel free to give us a call today to schedule a funeral home washing consultation or service appointment. Our pros are standing by to assist.
ARTICLES & TIPS
Safe and Slip-Free: Restaurant Grease Removal Services for Concrete

When it comes to running a successful restaurant, cleanliness and safety are paramount. One area that requires special attention is the concrete surfaces where grease and oil tend to accumulate. Not only can this buildup impact the overall appearance of your establishment, but it can also […]

Why Wash My Solar Panels?

While we have been harnessing solar panels for energy for at least the past half-century, home solar panel arrays have only been taking off in popularity for the past decade or so. That means that many homeowners are still learning the ropes regarding their home solar […]
CALL TODAY FOR EXPERT PRESSURE WASHING IN RINCON & THE SURROUNDING AREAS!