Savannah commercial building washing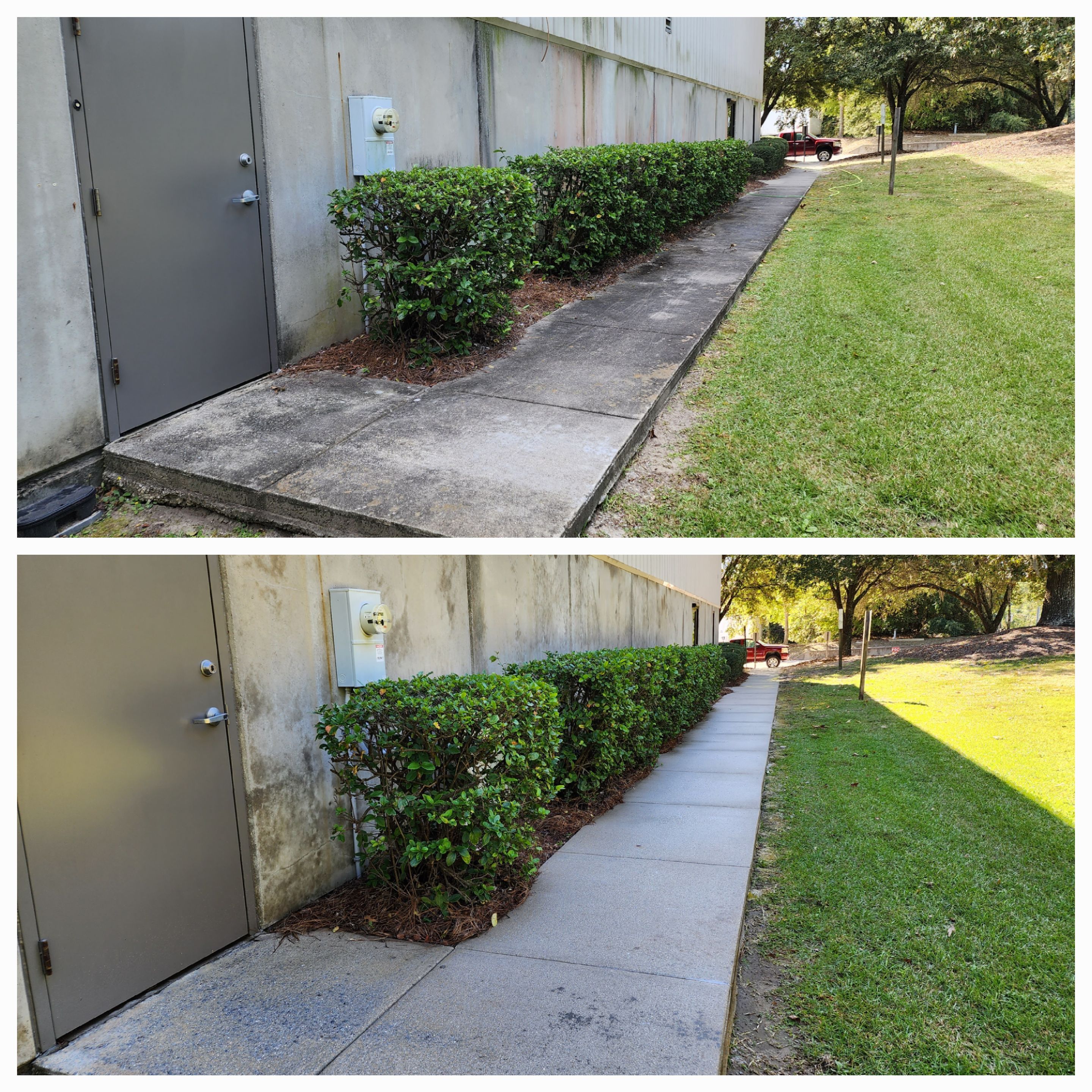 We got tasked with this commercial warehouse building wash. A Savannah,GA customer called needing a building washing, customer was pressed for time as they where having a company gathering and needed this building cleaned up as quickly as possible. We pressure washed the exterior building along with all the concrete walkways. If your commercial building is in need of a quality exterior cleaning give us a call as we do them all.
Location: Savannah, GA
Project Image Gallery
ARTICLES & TIPS
Safe and Slip-Free: Restaurant Grease Removal Services for Concrete

When it comes to running a successful restaurant, cleanliness and safety are paramount. One area that requires special attention is the concrete surfaces where grease and oil tend to accumulate. Not only can this buildup impact the overall appearance of your establishment, but it can also […]

Why Wash My Solar Panels?

While we have been harnessing solar panels for energy for at least the past half-century, home solar panel arrays have only been taking off in popularity for the past decade or so. That means that many homeowners are still learning the ropes regarding their home solar […]
CALL TODAY FOR EXPERT PRESSURE WASHING IN RINCON & THE SURROUNDING AREAS!